When a couple decide to commit to each other, they want to share their special day with a unique, personal touch. To that end, some brides and grooms (as well as brides and brides and grooms and grooms!) choose to write their own vows and include them in their wedding ceremony. Want to write your own wedding vows? Don't let fear stop you from making sure they're perfect! Follow these basic tips, and you'll be on your way to writing wedding vows that your future partner deserves!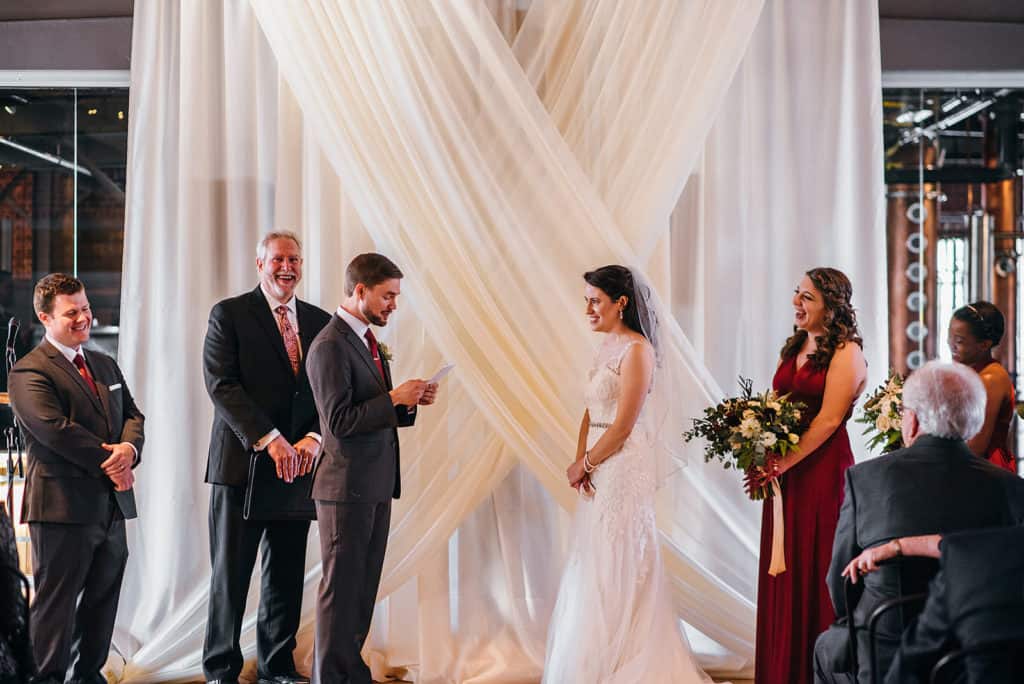 Brainstorm first.  Before you start to get down to writing wedding vows, Make some lists. Make a list of the things about your spouse that you absolutely love. Make another list of those "when you do this it drives me crazy!" things about your spouse. You can use this in a funny way when you add this to your vows. Then make a list of the promises you want to make. Such as "promise to love always", "promise to love you even when you (do this thing that drives me batty)", etc. Figure out which parts from what lists you really want to include in your vows (keep in mind the vows are read in front of families and friends!)
Write from the heart. It is important that your words are sincere, honest, and come from the heart. This is your special day, and you are together for a reason. Do everything you can to express your love and commitment to your partner. Just remember that the vows you write aren't legally binding, so you don't have to take them so seriously. Have fun with them!
Don't limit yourself. You don't have to write like Robert Frost or Emily Dickinson. If you are a poet, great. Be aware, though, that poetry is only words in the end. Your wedding vows do not have to be a beautiful piece of literature. Just remember to use clear and honest language to express your feelings for the other person.
Short and Sweet. The vow itself doesn't need to be lengthy or time consuming. Short and sweet can be said in a matter of seconds, so don't worry about the length of the vow, or the time you spend on it. In fact, one of the services I provide when a couple I am marrying is writing wedding vows is to review them for context (not content) and timing. So, if your vows are 30 seconds long and funny, and your fiancés are 3 minutes long and stoic, then I make the appropriate recommendations. ? (Of course, if you don't hire me to be your officiant, make sure whoever you use is doing this for you!)
Follow these four tips, and you'll get over your fears to write some wonderful wedding vows that your partner will love!
Ben Poston is a Wedding Officiant in Raleigh NC and the owner of Ben Poston Weddings. His passion and mission is to help couples create a personalized Love Story wedding ceremony, and deliver it with style, charm and grace. You can find more about Ben at BenPostonWeddings.com