Having done quite a few weddings as a Wedding Officiant in Raleigh NC, I can tell you that the brides that are the less stressed have done their homework. What I mean by that is they have created a wedding checklist and made sure that everything has been checked (and double checked), either by themselves or someone helping them. Without a doubt, if you have a wedding checklist and check off all the items on it, you'll have a much smoother and less stressful wedding day. This will make your big day one to remember!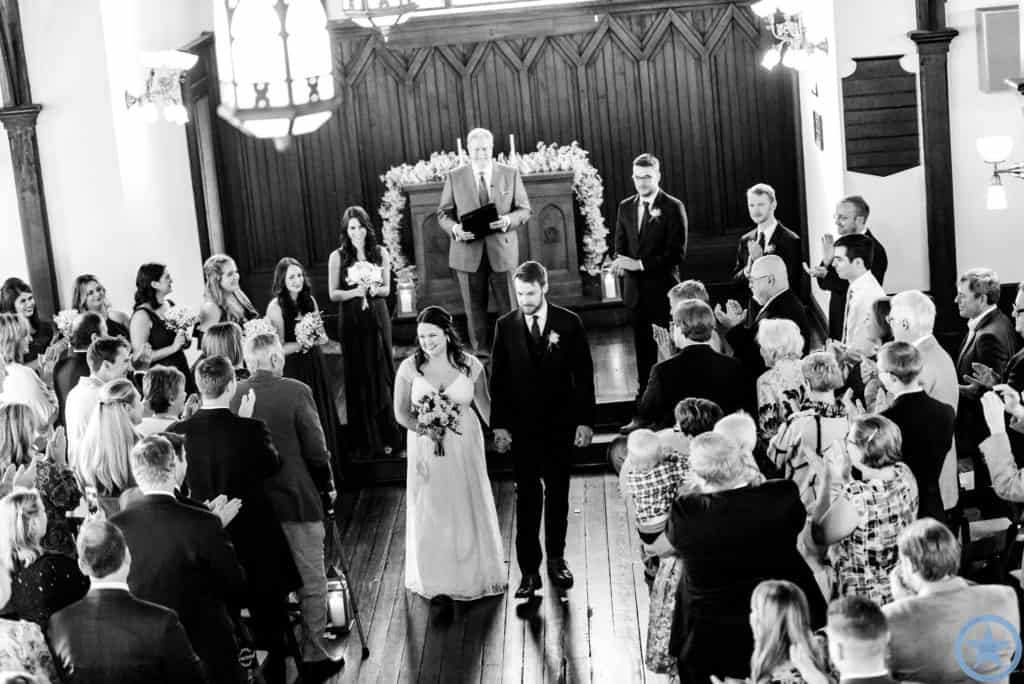 Make a list and check it twice
With so many details surrounding a wedding, it is easy to forget to include several things. Therefore, you should use a checklist to ensure that you don't forget any important aspects of the wedding. This checklist will allow you to take care of all the things – both big and small – which can make or break your wedding day.
Make sure you include and check off all the major tasks before your wedding day, including finding a florist, caterer, photographer, DJ and – of course – a wedding officiant. You should also plan your wedding well in advance, which means checking out venues, finding a florist, and arranging for all these other important people that will provide services for your wedding. These are the main things you should do for the sake of having them in place as soon as possible.
Your wedding checklist should include things such as choosing who will be in the wedding party and who will be doing the wedding cake. You also need to pick out a wedding gown, the wedding attendants' dresses, and the groom's attire. There are many other things that should be on a wedding list, such as deciding on the music for the wedding, a guest book, printed napkins, thank you cards, decorations, a limo service, and more. Even the tiniest details, like who you want to be in charge of holding on to your wedding rings, are important to put on your wedding checklist.
Timings and Reminders
If you're looking to make sure you have everything taken care of for your wedding, make sure to put reminders and timing on your wedding checklist. For example, make sure to include the reminder and last possible date to place the order for your wedding cake, ordering your flowers, sending out the invitations (and sending out the "save the date" postcards!) and final fittings for everyone's wedding attire.
Here's another great example. In North Carolina, you can't get your marriage license before 60 days before your wedding date. So put a couple of items on your checklist for this important step. One could be three months before your wedding. That's the earliest you can do it in North Caroline. The other 3 weeks before your wedding. That's what I would say is that last date to begin the process.
Many items on your wedding checklist should have these "no earlier than" and "no later than" dates. Then you can make sure everything is done in enough time. If something unforeseen happens, you have time to react. I would also recommend checking your checklist more frequently the closer you get to the ceremony. Maybe check it monthly when you're between 12 to 6 months out. Weekly when you're 6 to 2 months out. Daily when you're 2 months out. The frequency is up to you. You should definitely do a major review about six to eight weeks before your big day. That way you'll make sure you haven't missed anything.
The last mile to the aisle
Although some can't afford a wedding planner, I highly recommend it if you can. They can help make the planning process much easier and much less stressful. But even if you have a planner, you should still have your checklist. Even if it's one that your planner gives you. That way you can be sure that you and the planner are always on the same page.
Another option to a full wedding planner is the day-of coordinator. They typically take care of what I call "the last mile to the aisle". That means they get all the items on your checklist together and make sure that everyone is doing what they need to do that last week before the wedding. This includes the the rehearsal and the wedding day itself. If you decide to use a day-of coordinator that's even more reason to having your own wedding checklist. You just hand over all the things you've already checked off and they help with all the last-minute details.
Beyond the Wedding Day
And finally, here is another section that should go on your checklist. It's one that many brides and couples tend to forget about. The post-wedding checklist! These things typically include planning the honeymoon trip, sending out thank-you cards to your guests, etc. But don't forget about the legal stuff too! That includes getting copies of your completed marriage license. You can even plan the name changing process if that is something you're doing.
Ben Poston is a Wedding Officiant in Raleigh NC and the owner of Ben Poston Weddings. His passion and mission is to help couples create a personalized Love Story wedding ceremony, and deliver it with style, charm and grace. You can find more about Ben Poston Weddings at BenPostonWeddings.com